Banking at your fingertips
Available day or night, our telephone banking system is fast, safe, simple and convenient.  Use any touch-tone telephone to take advantage of all the great features this service has to offer. 
Our telephone banking experience makes managing your accounts and transactions simple.
Anytime, Anywhere Account Access
Check balances and account history for your
First Bank accounts right from your phone
Loan Payment
Easily schedule and pay your First Bank loans
Funds Transfer
Quickly move money between First Bank accounts
Stop Payments
Setup and inquire about a stop payment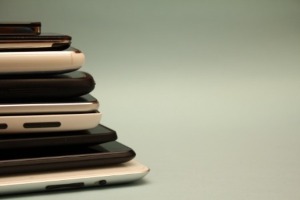 Banking on any device!
From phone to computer we have you covered! Check out all the features you are missing out on by not enrolling in our Online Banking.
Shoot us a text! 
Do you want to just quickly check your balance? No need to sign in to your online banking just text us! Find out to sign up down below.