Make spending easy
First Bank offers convenience to our customers, instantly! Simply walk into a branch and receive a fully-functioning, active debit card within minutes.
First Bank Debit Card features
Business Debit Card

The First Bank Business Debit Card allows you to pay for goods and services anywhere MasterCard® is accepted. Have the benefit of higher daily limits for those must need items that may be above the normal purchasing threshold. The business debit card can also be personalized with your Business and Employee Name. Application is required. 
See a First Bank Customer Service Representative to apply for your Personal or Business Debit Card today. 
---
We Want to Keep You Protected!
Our
Card Verifi
™ service will notify you when potentially fraudulent activity is detected on your debit card.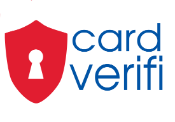 All First Bank Debit Cardholders are automatically enrolled to receive fraud verification alerts by telephone, email, and SMS text.(1,2) 
Remember, First Bank will never contact you to ask for debit card or account information.  If you are unsure about the authenticity of any phone call, email, or text message, do not give out any information, then contact First Bank directly. 
---
Get Personal with Us
Earn 1% CashBack with the First Bank Visa® Credit Card.  There's no tricky categories to track and no need to enroll in rewards. The earnings are paid out annually!
A Business Credit Card from the Local Bank you Trust
Give your business a little credit.  With a First Bank Visa
®
Business Credit Card, you can earn 1% CashBack on all purchases. Let your company
stay flexible in changing market conditions by covering immediate needs with a business credit card.
(1) SMS Text Enrollment Required
(2) Mobile Internet data charges may apply as well as text messages charges. Contact your mobile service provider for details.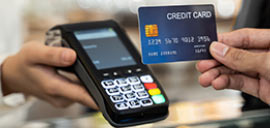 Apply for a new card today!
You do not have a First Bank Credit Card? We can fix that! Click down below and apply today.

View Credit Card Activity
Securely login to your Credit Card account directly from your computer!