Where Customers and Community Matter Most
Just like our founding actions, neighbor helping neighbor, we are still integrated and active in our communities.  From Madison to Osyka and Hattiesburg to Liberty, you can find traces of First Bank in the well-being of our neighbors' lives.  Charities, voluntary service, education, and sound business principles set First Bank apart.
Find us around town and active...
---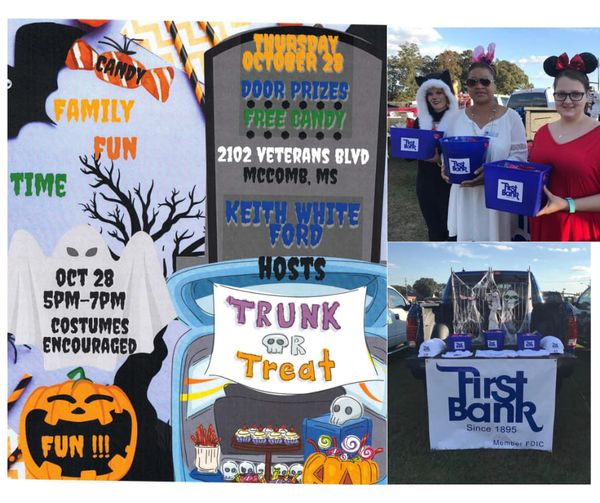 Trunk or Treat
October 28, 2021
First Bank supports the annual Trunk-or-Treat event at Keith White Ford.
---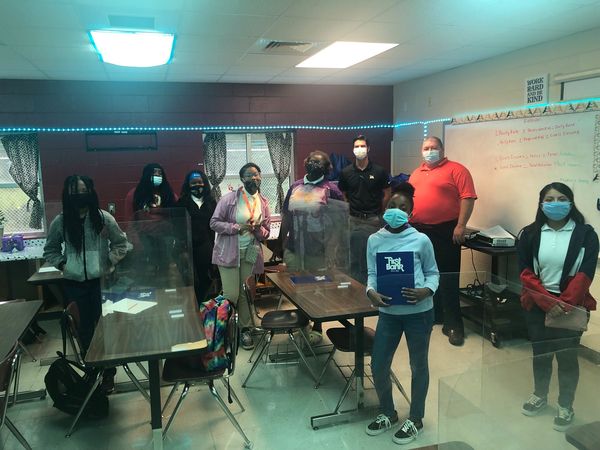 Jobs for MS Graduates
September 1, 2021
This month the Jobs for MS Graduates classes are learning about checking and saving accounts and budgets. Representatives from First Bank of Hattiesburg came and spoke to the classes on topics such as, "What is a checking and savings account?" and "What is a budget?" Students were even taught how to write a check!